The Scents and Tastes of Reading and Writing
Malu Sciamarelli, Brazil
Malu Sciamarelli has been working in Brazil for over 20 years as an English teacher, materials designer, translator and consultant for publishers. Currently, her main interests are writing and using her own short stories and literature in her Creative Writing classes. Email: malusciamarelli@gmail.com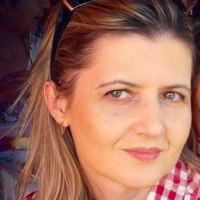 The smell when opening a new book, the rustle of turning pages, the faded cover of a childhood storybook, the wrinkled spine resting in your hands and even the bittersweet coffee you drink when you sit down to read a book. We activate our five senses when we read and write a poem, a short story or a novel, and the use of these senses stimulates our minds and enhances focus and creativity. When our senses are awake, we are more open to the messages envisaged by the authors and our experience, creativity and enjoyment are heightened.
This is an activity I created and carried out with my students, which shows how teachers can prepare, affect and lead students in the study of literature and help them find their own creativity. In this activity, I focused on activating the sense of smell and taste to enhance creativity.
Level: from pre-intermediate to advanced
Time: depends on the steps selected
Language Aims:
expose students to fresh, unexpected uses of language
help students become more sensitive to some of the overall features of English language
develop students' interpretative abilities, and help them develop their capacity to infer meaning, which can be applied in everyday life
foster creative writing skills
Educational Aims:
support lifelong learning through creatively engaging students as actively as possible with texts (reading and writing)
stimulate students' interaction and motivation through collaborative and creative work
provide students with access to the culture of the language they are studying
Procedure:
In the first class, I bring some spices and herbs, and students have to identify them by the smell and not the sight. The objective here is to make them talk in groups, using as many adjectives and as much descriptive language as possible. Depending on the level of the group, it is possible to work with adjectives too. (20 to 30 minutes)
Once they have identified the spices and herbs by smell, each student or group (it depends on the number of students you have in the class, and the number of herbs and spices too) is responsible for finding out its history and origin, and presenting to the whole group the next class. A map and pictures are important here.
The following class, after presenting about what they found out (about 20 minutes), I start a series of conversation questions about smells they remember – at home, at their favourite bakery, at restaurants, at cafes, at book shops and so on. While they are talking, I give students cinnamon, rosemary, sage, lavender, for example, to hold. The objective is to stimulate their smell sense, and by doing so, boosting their creativity (20 to 30 minutes).
After that, we read parts of books which describe some dishes (30 to 40 minutes, or separate in two or more classes). I use the list below. The choice can depend on the level and interests of the class.
Porridge (Olived Twist by Charles Dickens)
Clam Chowder (Moby-Dick by Herman Melville)
Preserved Pears (The Road by Cormac McCarthy)
Seed Cake (Jane Eyre by Charlotte Bronte)
Spiced Hot Chocolate (Chocolat by Joanne Harris)
Egg Rolls (American Psycho by Bret Easton Ellis)
Sausage, Egg and Orange Breakfast (Little Women by Louisa May Alcott)
Peach Pie (James and the Giant Peach by Roald Dahl)
Champagne Cocktail (The Great Gatsby by F. Scott Fitzgerald)
Roasted potatoes (The Secret Garden by Frances Hodgson Burnett)
Maple Ice Cream (Little House in the Big Woods by Laura Ingalls Wilder)
Avocado and Crabmeat Salad (The Bell Jar by Sylvia Plath)
Birthday cake (A Little Princess by Frances Hodgson Burnet)
If you work with young learners, you can also use the list below, with books for children:
Harry Potter: Butterbeer (Harry Potter by J.K. Rowling)
Turkish Delight (The Lion, The Witch and The Wardrobe by C.S.Lewis)
Jam-Filled "Eat Me" Cupcakes (Alice in Wonderland by Lewis Carroll)
Raspberry Cordial (Anne of Green Gables by Lucy Maud Montgomery)
Lamb Stew with Dried Plums (Hunger Games by Suzanne Collins)
Peach Juice (James and the Giant Peach by Roald Dahl)
Baked Green Eggs and Ham Crepes (Green Eggs and Ham by Dr. Seuss)
Chocolate River Drink (Charlie and the Chocolate Factory by Roald Dahl)
Oliver Twist: Gruel (Oliver Twist by Charles Dickens
Then we choose one recipe to cook in our 'cooking class'. They can also try them at home. Time depends on the recipe chosen.
Finally, they write a guided poem based on the scents and tastes they have talked before, or write the recipe in form of a poem. You can choose a specific kind of poem (haiku, tanka, etc), or use a free form. Also, it can be done in class or assigned as homework.
As a follow-up activity, you can choose one book together with the students, and start a 'Reading Circle' activity. If they choose one book that has been made into a film, you can work with listening activities based on it.

Please check the Methodology & Language for Primary Teachers course at Pilgrims website.
Please check the Methodology & Language for Secondary Teachers course at Pilgrims website.
Please check the Teaching Advanced Students course at Pilgrims website.
Please check the Creative Methodology for the Classroom course at Pilgrims website.
Please check the How the Motivate your Students course at Pilgrims website.