Call for Articles on Creativity : ETAS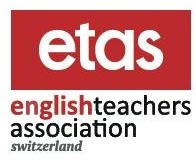 The ETAS Geneva teacherholics group would like to invite the submission of articles to the ETAS Journal Summer 2016 Special Supplement on Creativity in the Language classroom.
Topics should be on a wide range of issues on this subject, including but not limited to :
Teacher creativity in lesson planning
Teaching skills creatively
Creativity –based activities used in class
Creative work produced by students
Creativity in the YL classroom
Creativity in ESP lessons
Creative teachers outside the classroom
Articles should be based on practical or personal experience and should feature best practices in the classroom, descriptions of teaching techniques or methods. They should preferably include teacher reflection on the lesson and results.
Articles should not exceed 2,000 words, including references, charts, and tables, in Times New Roman, font size 12 on A4. The referencing system used should be APA 6th Edition (sample formats are available online at
http://owll.massey.ac.nz/referencing/apa-interactive.php or check ETAS Journal 2012 or other editions).
Deadline: 15th February 2016 (but submissions will gladly be accepted any time before then and we would appreciate knowing in advance if you plan to submit an article).
The Editors reserve the right to make editing changes without prior consultation with the author(s). Authors will be contacted regarding any major editing or revisions. All contributors will receive one complimentary copy of the ETAS Journal. Please send submissions, including a short biodata, as a Word file by email attachment to Rachael Harris and Karen Greaney: geneva@e-tas.ch
Thank you!
Rachael Harris & Karen Greaney
ETAS Geneva Regional Coordinators

Please check the Creative Methodology for the Classroom course at Pilgrims website.