Tune Into English was saddened by the untimely death of David Bowie.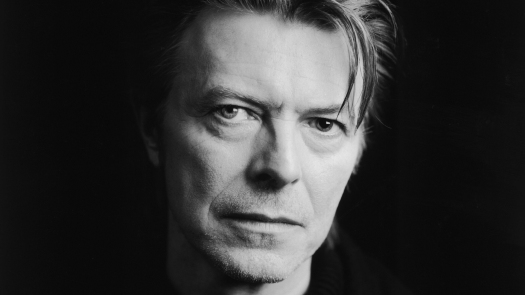 Worksheets:
Space Oddity
Five Years
"Heroes"
Fashion
"Heroes" at the Tune Into English Roadshow
Fergal Kavanagh
Letter 1
Letter 1
Hello Hania
I have just uploaded a quick Christmas activity on Lessonsteam which makes use of an ingenious 19-second animation about an elf and a politician.
You can see the activity on Lessonstream here
Have a great holiday and see you in the new year.
Jamie :)
Letter 2
Letter 2
Hello there!
I have just uploaded a new activity on Lessonstream. It is titled 'A Killer Product' and it examines the story of Lorenzo Maggiore – a Santa Monica artist with an unusual obsession and a multi-million dollar business.
Click here to see the activity on Lessonstream
The activity also examines the fascinating world of crowdfunding – something that is close to my heart right now as I am currently running my own 'Videotelling' campaign on Indiegogo. Many of you have already got involved (thank you so much!) If you still intend to do so, there are now 5 days left.
You can see my 'Videotelling' crowdfunding campaign here
Thank you for reading.
Have a great week!
Jamie :)
Letter 3
Hello there!
Approximately 4 weeks ago, you attended my 'Videotelling' pre-crowdfunding campaign webinar. Thank you very much for taking the time to do so.
As promised (although much later than planned!) here is the handout.
It contains three activities:
Elizabeth the eagle
Misunderstood balloons
The Bug-a-Salt rifle (a new activity that I have just uploaded on Lessonstream)
Have a great week Jamie :)
Letter 4
Dear Hania
It is a great pleasure to receive news from Pilgrims ,specially the HLT magazine.It is
always rich of ideas and inputs and helps to feel in contact with you. Thank you for all this and get my best wishes for everything.
Leda Galiero
Letter 5
Hi, Have a nice end of year regenerating break. Here our BETA E-Newsletter, #20, I have an article on Dr. Seuss in EFL, pp. 5-24: www.beta-iatefl.org/6159/blog-news/e-newsletter-issue-20/ plus other articles, reports and interviews worth a read
Best wishes + Season's greetings
Bill Templer
Letter 6
Hania, I just thought you might be interested in this precious peace linguistics book - "English for Diplomatic Purposes" - edited by Dr. Patricia , Associate Professor of Rhetoric and Composition/Linguistics at Arizona State University, USA, "Her research focuses on World Englishes, Peace Linguistics, Cross-Cultural Communication, and on applying linguistics to different realms of life. She is the author of over 25 articles and chapters in academic journals and publications, and she has written/edited several books including Nonkilling Linguistics: Practical Applications (Center for Global Nonkilling, 2012). Both she and Dr. Francisco Gomes de Matos, a Brazilian Professo from Recife, Brazil, whom I visited in July, 1989, have published some articles in this historic book, listed below in the description of this book. I'm forwarding this message to them.. Possibly, you might be interested in mentioning this book in Humanizing Language Teaching(HLT), your second language teaching magazine.
Warmly,
George Patterson
Letter 7
Dear Mrs Kryszewska,
Thank you very much for your recent message and links to Humanising Language Teaching and other sources. I have read this issue and took notes of formative assessment and of using songs in teaching young learners. The first is relevant to my current work while the second is useful when teaching my granddaughter.
(…) Humanising Language Teaching really is very close to human needs in teaching in actual fact not only in its title. I appreciate the work you are doing for the Magazine and make it so interesting.
(…)
With many thanks and kind regards,
Liudvika Drazdauskiene
Letter 8
Dear Hania,
Be sure to check regularly our website for updates. This week we have:
You are always welcome to contribute to our blog.
All the best,
Malu
The C group
Letter 9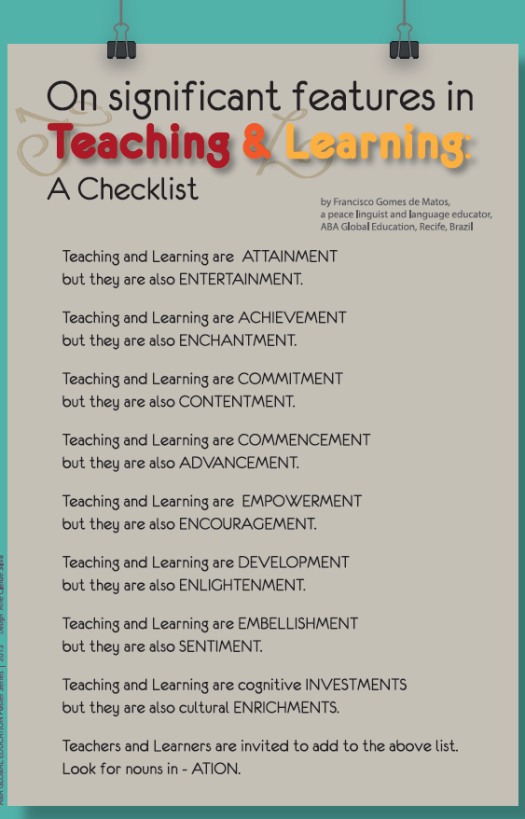 Letter 10
Hello Hania
By now, it's possible that you have forgotten all about my book Videotelling. If so, I'm not really surprised – I've been talking about it for over three years! Here's the story:
The 'Videotelling' story (part 1)
Once upon a time, I decided to compile my Videotelling ideas and put them in a book for teachers. I thought that it would be a simple process. I started writing. Things were going very well. But after a while, I started to run into problems:
The more I wrote, the more ideas came to mind. What should I do with them all?
I was unsure of specifically who I was writing for: Language teachers? Teachers of young learners? Teachers of adults? All of the above? Is that possible?
I kept making changes – changes to the book content and structure. Ahh!
In short, I made the mistake of thinking that I could write first, and find an editor later. If you ever decide to self-publish, please take note!
The 'Videotelling' story (part 2)
After a lot of frustration, I decided to get help. For a few months now, I have been working with a specialist agency called PageTwo. They have been taking care of a huge amount of the workload for me: aspects of market positioning, book concept and structure, editing, design, e-publishing, printing, distribution and more.
As a result, I am very happy to say that we now have a product that is nothing short of excellent! I think you're going to like it :)
My crowdfunding campaign
Unfortunately, the people at the agency want me to pay them. And they aren't cheap! In order to finance this and push the book through the final stages of production, I am launching a crowdfunding campaign on Friday 13th November.
Video here: www.youtube.com/watch?v=kMv0D74wWQY
Call to action
You are one of 700 people who subscribed to the Videotelling project. I really value your support and now I am reaching out to you.
The campaign launches on Friday 13th November. Although it will last for 30 days, in order for it to be a success, action is required as early as possible.
On the day of launch, I'll send you a link to the crowdfunding campaign on Indiegogo. You will then be able to buy an advanced copy of the book at a reduced price and get it when it launches in Spring 2016. That is all you have to do.
I would also be grateful if you would spread the word with friends and colleagues, etc.
Well, that's all for now. I'll be sending out another couple of mailings before and during the campaign in order to keep you informed. Thank you very much for reading. And thank you again for your support.
Happy Halloween!
Jamie :)
PS Regardless of whether or not you get involved with the campaign, I will still be able to issue you with a discount when the book launches. That was the promise I made and I won't forget it! We can talk about that later.
Letter 11

Dear colleague,
At this the start of the new academic year, the Disabled Access Friendly team would like to make three announcements:
To wish you every success this year
To remind you about our free teaching materials and our work
To inform you that the core team is retiring from active campaigning
Free teaching resources
If you don't know about issues faced by people with a mobility disability, it is hard to care about them. And if you don't care, you are not going to make any changes.
With this in mind the voluntary Disabled Access Friendly campaign set out to build pathways to caring and action through the ELT classroom. We created a bank of free, downloadable, autonomous ELT lessons, which thematically focus exclusively on raising awareness about mobility disability. Teachers, as true educators, can supplement any syllabus and thereby disseminate insight and information about mobility disability issues to their students, whilst at the same time cover linguistic aims.
Our work
With the help of our ambassadors and a valued network of supporters we blasted the ELT world with our ideas for 4 years from 2011-2015. Our core team worked tirelessly to reach thousands upon thousands of teachers in hundreds of countries worldwide. In 2014 the campaign was awarded the prestigious ELTons award for Innovation in Teachers Resources for its work.
Retirement
The core team is now retiring from active campaigning, but our work lives on. The teaching resources continue to be accessible online for you to use as you wish, and Katie Quartano and Paul Shaw, in their personal capacities, will remain at your disposal for consultation, exchange of ideas and presentations.
The fact that the core team no longer carries the torch doesn't mean the flame has been extinguished. The campaign will continue to welcome and support the efforts of anyone wishing to carry it further.
With our very best wishes
The Disabled Access Friendly team
Letter 12
Dear Hania Kryszewska,
This month, Cambridge Scholars Publishing is delighted to lend its support to International Education Week, which takes place on November 16-20, and to encourage aspiring students and scholars to take advantage of education programs around the world. We are also offering our readers a 50% discount on three of our best-selling education titles: click here to read more.
We are also very proud to announce that you can now engage with Cambridge Scholars on Twitter by following our account @CamScholars. Twitter allows an ever-expanding network of users to find out more about the titles we publish, and is both easy and quick to use.
To find out more about this initiative, and to learn how to create your own Twitter account in just a few short steps, please click here.
Our November discount campaigns, with a time-limited discount of up to 60%, include:
Book of the Month – our must-read this month is Do We Know What We Are Doing? Reflections on Learning, Knowledge, Economics, Community and Sustainability by Rolf Jucker, which takes an essential look at education for sustainability. Rolf is "a leading thinker in the field" according to Professor Emeritus Chet Bowers of Portland State University, and we are offering a 60% discount on his title. Please click here to find out more.
The Editorial Advisory Board's 'Recommended Reads' – this month, Professor Mark Lemon has chosen his recommended read: Identity, Culture and the Politics of Community Development edited by Stacey-Ann Wilson. We are offering a 50% discount on this book to all our readers. Please click here to view Professor Lemon's choice.
Forthcoming Titles, New Releases and Best Sellers – be the first to know about our new and noteworthy, or best-selling titles—all reduced by up to 50%. Our Editors have hand-picked 9 titles that are generating a buzz. Please click on our homepage to view the selection.
Happy reading!
Christine
Christine von Gall
Deputy Editor
Cambridge Scholars Publishing
christine.von-gall@cambridgescholars.com
Letter 13
Dear Hania
More about Kazakhstan
This year Kazakhstan celebrates 550th anniversary of kazakh khanate, which was founded in 1465 year. Now Kazakhstan is unitary state with the presidential form of government, as secular, democratic, legal and social state, the highest values are an individual, his life, rights and freedom. The republic is located in the center of Eurasia, most of which are in Asia, and a smaller part belongs to Europe, area ranks second among the CIS countries, and ninth in the world 2724000 sq.m. after Russia, China, USA, Argentina, Brazil, Canada, India and Australia. Kazakhstan is bordered on the North and West with Russia, in the East with China, on the South with Kirgizstan, Uzbekistan and Turkmenistan. The population is more than 17 million people. Kazakh-55%, Russian-35%, more than 100 nationalities, as Uzbeks, Caucasians, Jews, Tatars and others, who live in peace and harmony for many years. The republic occupies the 63 rd place according to population in the world. The official language is Kazakh, which belongs to the turkish group of languages, related to turkish, tatar, uzbek, kyrgyz, turkmen. Practically in all organisations you can officially use Kazakh language as well as Russian, and choose for communication, education, and work any language ,that helps people of different nationalities live and work in peace and friendship. Russian is an international language, and English is also developing now. The main religions are islam and christianity. There are mosques and churches in every city and village. Among the visitors workers there are catholics, for example, Italians, working in Atyrau, who visit at the weekends catholic church.
The capital of Kazakhstan is amazing Astana, the youngest and cultural capital. The republic of Kazakhstan became independent 16th of December 1993y., the head of state and supreme commander of the country is Nursultan Nazarbayev since the 24th of April 1990 .
Kazakhstan is a young developing country. Our president is currently putting a lot of effort into the sustainable development of the country, thus introducing changes in the economy and educational system. There are seventeen presidential Nazarbayev intellectual schools (NIS) in Kazakhstan (Astana, Almaty, Aktobe, Atyrau, Kokshetau, Taldykurgan, Semei, Uralsk, Ust-kamenogorsk, Pavlodar, Karaganda, Shymkent, Taraz, Kyzylorda, Petropavlovsk, Kustanai).So far significant changes have taken place in the educational system, where trilingualism is being implemented. All schoolchildren are taught Kazakh, Russian and English.
English is, therefore, taught in all schools here to pupils of all grades. And certainly Nazarbayev University is a pride of country. A range of teaching titles of the world-known publishers, like Oxford University Press, Cambridge University Press, Pearson and Macmillan have thus entered the ministry of education admission list and are allowed to be used in all schools here. The representatives of the above-mentioned publishing houses run free training sessions and seminars to all teachers of English.
There are 14 regions,86 cities, 168 districts,174 towns in Kazakhstan. As the economic and geographical, the country is divided into northern, southern, eastern, western and central regions. The monetary currency is tenge. The main geopolitical partners are Russia, Byelorussia, European Union, China, USA, and countries of middle East. Kazakhstan is cooperating now actively with Russia and Byelorussia as a member of customs union economically and politically in compliance with the collective security treaty. The republic is rich in oil fields, as Kashagan (input to the development in 2013y.), Tengiz, Uzen, Karashaganak and others. The main source of revenues of the country is the export of oil and petroleum products. Wellknown oil producing companies in Kazakhstan are Kazmunaygaz, Tengizchevroil, NCPOC, Karachaganak Petroleum Operating, situated in western region - Atyrau, Aktau, Aktobe. The country is rich not only oil, but natural gas, uranium, lead, chromium, gold, aluminium and other metals.
The climate is continental, in winter is little snow and cold, the temperature can be -58. There are large seven rivers, the length of each exceeds more than 1000km. The Ural river, which flows into the Caspian Sea, Syrdarya, which flows into Aral Sea, Irtysh - into Ob. Also there are large and small lakes, Caspian Sea, Aral Sea, Balhash lake, Alakol, Zaisan, Tengiz. Most of the northern half and eastern coast of the Caspian Sea belongs to Kazakhstan, other parts belongs to Russia, Azerbaijan, Iran and Turkmenistan.
As for tourism large resorts: Burabai, Medeo, Shimbulak, Saryagash, Kapchagai, Zerenda,Muyaldy, Karkaralinsk, Alakol, Tabagan, Akbulak. Best time to visit from April to June, then from September to November. You can see majesty of huge peaks, enormous rocks, brilliant lakes, boundless steppes, unique flora and fauna. Shymkent and Taraz are large medieval cities, you can visit saint places in Sairam districts, as Arystan-bab's mosque, Aisha-bibi ana mausoleum- in Taraz, Khoja Ahmed Yasawi mausoleum-in Turkestan city, Raimbek batyr's mausoleum-in Almaty, Eset batyr's mausoleum in Aktobe, Beket ata - in Aktau , places of pilgrimage for all the people.
Daily scheduled flights carry airlines by AirAstana Moscow-Astana, Moscow-Almaty. Duration of trip to Astana 3,5 hours, till Almaty- 4,5 hours, several times a week flights are operated from Moscow to Shymkent, Karaganda, Atyrau, Kustanai, Aktau.
Kazakhstan rail links with many russian regions . As for Kazakh national food, you can slowly eat beshbarmak, kuyrdak- beef and lamb meat, kazy-horse meat, drink shubat-camel milk, airan-cow source milk, kumys-mare's milk. You can choose other national dishes as turkish, japanese ,italian, russian, uzbek, uighur and others.
Zaure Kulchikenova,
Western Kazakhstan Atyrau