Dear HLT Readers,
Welcome to the February 2016 issue of HLT. First some Pilgrims news. Let me remind you that the time for Erasmus+ applications is nigh. You can find out more about grant applications in Pilgrims News: Erasmus+ 2016. For an example of the Pilgrims spirit and ethos read Hania's Workshop and the Summer of 2005 by Danny Singh.
I am always happy to receive your e-mails. In the Readers' Letters you will find messages from HLT readers, news about new publishing ventures, news form publishers, poems, information about the countries the readers come form, remembering late personalities (in this issue remembering David Bowie) and much more. Please do write and share with us what is close to your heart. I am always so happy to correspond with you and to publish your e-mails in the letters section if you agree for me to dos so.
A new development Pilgrims and the C Group would like to let you know about is the Bonnie Tsai Scholarship 2016. It is a scholarship for a creative teacher who is a member of the C group, but note joining the group is free of charge. More information about the competition will be soon available on the C Group website http://thecreativitygroup.weebly.com/read-more.html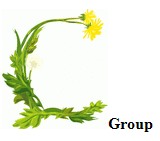 Talking of competitions, you can read about the results of the C Group competition in Drawing/ Writing Competition 2015 Organised by the C-Group. And the Winner is…. For more on the C Groups contributions and activities read Rap up Your Classroom by Kara Aharon, and Call for Articles on Creativity: ETAS.
CALL FOR PAPERS
The call for papers for the upcoming ETAS Journal Summer 2016 Special Supplement on Creativity in the Language classroom. If you are interested, please contact Rachael Harris, ETAS Geneva Regional Coordinator: etasgeneva@gmail.com . The deadline is February, but early submissions are highly appreciated.
Soon many of us will be able to meet at the IATEFL 2016 Conference held in Birmingham. If you are planning to attend look up Pilgrims staff and trainers at the Pilgrims stand. We can chat about courses, contributions to HLT and possibly training sessions in your country. The Pilgrims trainers featuring at IATEFL Birmingham are among others Chaz Pugliese, Stephania Balotto and Hania Kryszewska.
For more on upcoming conferences with Pilgrims trainers, Pilgrims colleagues and befriended teachers' organisations read below.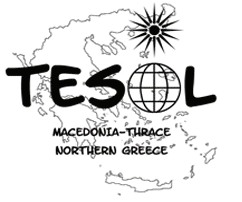 TESOL Macedonia Thrace Northern Greece 22nd Annual Convention
Beyond Teaching, Inspiring Others
26–27MARCH2016
Greece Thessaloniki
If you want to read more click here

Malaysia International Conference on English Language Teaching (MICELT 2016)
ENABLING LEARNERS, TRANSFORMING ENGLISH LANGUAGE TEACHING

Date: 28 - 30 March 2016
Venue: Swiss-Garden Beach Resort, Damai Laut, Perak, Malaysia
For more click here

GlobELT: An international conference on teaching and learning English as an additional language (GlobELT 2016 Conference) in Antalya, Turkey on 14-17 April 2016
Credentials
The conference is organised under the supervision of scholars from Hacettepe University (Turkey), ELT Department in collaboration with INTESOL Turkey and Informascope. The GlobELT conference aims to provide a large number of scholars and presenters with a friendly stimulating atmosphere where they can exchange ideas and get constructive feedback on their work.
Keynote speakers
We have been fortunate to secure four important keynote speakers: David Little, Norbert Schmitt, Derin Atay, and Tony Green, who are all prominent scholars in our field. Invited speakers, we believe, will turn the whole event into an inspiring experience. As well as our international keynote speakers, we also hope to host many local and international ELT researchers at our annual event.
Venue
The conference will be held at the beautiful WOW Kremlin Palace Hotel in Antalya, Turkey. We believe the venue and the timing of the event is as charming as the idea of sharing and disseminating our work. The conference hotel is a gorgeous five star luxurious resort, operating on an all-inclusive basis for our presenters' joy and comfort. Antalya and the region should also be extremely pleasant and fragrant in this merry month of April. We believe our participants will be able to find plenty to do in their free times.
Publication of papers
We truly hope to provide a far-reaching outlet for our participants' work. We are proud to inform you that we have already published the proceedings GlobELT 2015 conference in Elsevier's Procedia - Social and Behavioral Sciences (available at http://www.sciencedirect.com/science/journal/18770428/199). We are once again pleased to announce that we have now signed a publication contract with Elsevier's Procedia - Social and Behavioral Sciences for the inclusion of our conferences proceedings as a Procedia volume. All presented and proofread/edited manuscripts will be published in a special Procedia Volume.
Alternatively, we have two supporting journals that are willing to give priority to full length papers originating from GlobELT conference. International Online Journal of Education and Teaching (www.iojet.org) and Eurasian Journal of Applied Linguistics (www.ejal.eu) have already expressed intention of support in our efforts of disseminating research findings and ideas to be presented in the course of our GlobELT 2016 Conference if, of course, our delegates should choose them as an outlet for their work.
We sincerely hope that this conference will create a friendly occasion for all of us to share perspectives and research findings from a wide variety of educational contexts. We also dearly value possible friendships and partnerships made and insights gained at the conference and hope they will go beyond your participation in the conference, leading to better understanding and appreciation of our profession from an international stance. We, therefore, are looking forward to welcoming and hosting you at WOW Kremlin Palace Hotel, Antalya, Turkey on April 14-17, 2016.
More at: www.globeltconference.com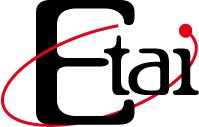 We are pleased to invite you to the 7th International ETAI Conference to be held in Ashkelon, Israel from July 4-6, 2016. The theme of the conference is "Engage Enhance Energize," and we expect to welcome presenters and delegates from all over Israel and around the world.
We are especially proud to be hosting two presidents! Andy Curtis of TESOL and Marjorie Rosenberg of IATEFL will both be our honored guest speakers, heading up an impressive list of featured presenters and workshop leaders.
The venue is a state-of-the-art designated conference center, and we are excited to be setting the precedent this year of holding our conference in the ancient-modern port city of Ashkelon, the first time this event will be held outside the capital, Jerusalem.
Furthermore, an international conference on academic writing (IFAW) is being held in Tel Aviv the previous week. Coming for our conference is a great opportunity to visit the Holy Land, relax on the beautiful coast of the Mediterranean and develop professionally.
Please pass this message to your colleagues.
Link to the conference page: www.etai.org.il/international-2016/
We at ETAI are looking forward to having you with us this summer in Ashkelon!
The ETAI Internaional Convening Committee
As for this issue, primary teachers will be interested in reading Introducing English as a Second Language to Early Primary School Curriculum in Saudi Arabia by Salwa Alkhuzay.
Those interested in how to teach vocabulary will be interested in More than words… On the Importance and Shape of Vocabulary Lists by Bruno Leys, and Application of Word Link Memory Technique in the EFL/ESL Classroom by Michael Okamoto.
For practical ideas read: EFL Classrooms Can Teach Higher Order Thinking Skills by Percival Santos, and Using Film Music and Film in TESOL by James FitzGibbon. For those into teaching advanced levels and tertiary education there is: A Survey on Problems in Studying ESP Faced by the IT Students at South-East Vocational College by Dong Nai Province and Mai Tran Thi Thanh, Editing Shifts by Shibu Simon, and Going Beyond Traditional Assessment: Alternative Assessment and India ESL Classroom by Amlanjyoti Sengupta.
If you are interested in ELT methodology read An Investigation into EFL Teachers' Attitudes towards Communicative Language Teaching in Vietnam by Minh Ngoc Tran and Hau Trung Ho, Strategy Training for Effective Learning in Foreign Language Teaching by Carol Griffiths and Ying Tang, L2 Learners' Perceptions of Teachers' Roles in EFL Settings by Leila Sayah, Reza Pishghad, Ehzad Ghonsooly and Azar Hosseini Fatemi, Revisiting the Role of the Foreign Language Teacher in an Input Poor Environment. Why Bother? by Stacey Winch, and The Linguistic Landscape in the English Language Classroom by María Luisa Simón.

Join us at the IATEFL conference in Birmingham UK! The TTTJ speaker panel is on Wednesday 13th April. See you there!
The Teacher Trainer Journal has something to celebrate! The year 2016 marks our 30th Volume. Yes, we have been going for 30 years!
In 1986 we sent out our first, complimentary, 12 page, pilot newsletter to friends and contacts. We were hoping to establish a paper place where teacher trainers could talk to each other and take a peek at each others work. Thirty years later, with the same editor, we have a professional publication with an international readership and a huge resource bank of ideas, book reviews, and series of interest to teacher trainers, teacher educators and teacher mentors. If you would like to see what has been published so far and read some sample articles, or would like to subscribe to either the paper or on line version of the journal, take a look at our web site at:
And why not come and join us for our birthday year!
Tessa Woodward
The Editor of The Teacher Trainer
Pilgrims Language Courses,
Suite 1B,
Orchard House,
Orchard Street,
Canterbury, Kent. CT2 8AP, UK
As usual, there is a lot happening on the publishing market. On the subject of new developments in publishing read I Was a Happy Man... Then One Day I Came Across Laughter Yoga by Danny Singh, Short Book Reviews by Hanna Kryszewska, Ten Years of the Tune Into English Roadshow – The Book… Now available! by Fergal Kavanagh, English for Diplomatic Purposes, and New Books from Routledge.
Finally for your entertainment there is some humour in Testing Times: Special Xmas 2015 Edition, by Geoff Tranter, and some poems Intersection by Carol Griffiths and More Selected Poems by Phuong Le.
Enjoy the February issue of HLT. And please do send in your contributions: major articles, short articles, student voices, lesson outlies or book reviews which I will be very happy to publish in HLT. If you are not sure if your ideas are suitable, do get in touch and we will correspond about it. Let me remind you, I can issue a certificate when you publish an article in HLT.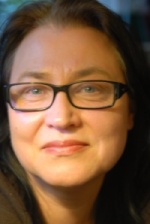 Hania Kryszewska
The Editor
E-mail: hania.kryszewska@pilgrims.co.uk