Dear HLT Readers,
Welcome to the October issue of HLT. We have just finished a busy summer and now we are planning for next year. In Pilgrims News: Announcing Pilgrims Teacher Training Courses for 2014! you can see the dates and new courses for next year. You can start planning when you would like to come to Pilgrims, spring and summer or autumn 2014. In Creative Thinking by Peter Clements, and Drake, Drakey and the Little Ducklings by Lucyna Krzanowska you can get a good glimpse of what the Pilgrims experience is like.
Also next year we are going to celebrate 40 years of Pilgrims. We are going to hold the Pilgrims 40 th Anniversary Conference from 3d to 9 th of August in Canterbury, UK. This will be a perfect time to come to Pilgrims. You will be able to read more about the conference in the December issue of HLT.
There is also news from the publishing world. In the book preview section Delta Publishing announce their new titles: Managing Change and Working Virtually. You can read more about the International Management Series and many other publications in Short Book Reviews. You may also have a look at Winners of the 2013 Extensive Reading Foundation Language Learner Literature Award and Reviews of The United States of America and England by Neil McBeath to see which of these readers your learners will appreciate.
I am very happy to receive your e-mails (for some of them see Letters) and contributions to HLT. I am sorry if the publication date is sometimes a bit remote. The December issue will be exclusively devoted to the Lexical Approach. If you are interested in the subject and would like to contribute to this issue, please do not hesitate to get in touch with me as soon as possible. I am also looking for contributions to the corpora ideas section (in this issue read Avoiding Clichés Like the Plague by Paul Davis) and to the student voices section (in this issue Through the Eyes of a Writer: A Journey of Learning, Discovering, and Transforming: Part 4 by Entisar Elsherif). Please remember that the student voices section is a perfect platform for your learners to voice their opinions and views on learning English. All you need to do is animate and coordinate their contributions.
As for other articles in this issue, teachers interested in teaching young learners will be interested in Incredible English, 2nd Edition reviewed by Senem Özkul, Reflection and Feedback: Primary School Teachers of English Take Control by Steven Graham, and Who's the Boss in Your Classroom? Power Relations and Literacy Practices Among Young Children by Sadia Nasrin Banerjee.
The 26th IATEFL BESIG Annual Conference
8 – 10 November 2013
Prague Congress Centre, Czech Republic
IATEFL BESIG are pleased to announce that the 2013 Annual Conference will be held in Prague, the capital of the Czech Republic.
www.besig.org/events/conferences/annual/Prague_2013.aspx
Those interested in modern technology will enjoy Easy Does It: VOA Special English – A Multimedia Online Power Tool by Bill Templer, and A Plea for More PowerPoint-Assisted Language Courseware by Caroline de Schaetzen.
A number of articles are devoted to issues related to teaching through VAK (Visual Auditory and Kinaesthetice input) and contain elements of the theory of Multiple Intelligences: Effective Use of Music in Language-Learning: A Needs Analysis by Dwayne Engh, Mime, Metaphor and the Wildness of Words by Robert McNeer, and Using Flashcards in the Classroom by Szilvia Szita.
Three articles are devoted to various aspects of psychology in the classroom and classroom dynamics: Psychology and ELT: Growing. 'My Greatest Mistake' by Nick Michelioudakis, Corrective Feedback and Classroom Implications by Zeineb Haider, and Don't Do Anything For Students That They Can Do For Themselves by Alexander Case.
Finally for your entertainment there are some tongue in cheek ideas in Activities for Bored Invigilators by Simon Mumford, and some great humour in Teacher and Testing Times, Summer Edition by Goff Tranter.
Enjoy the October issue.
Hania Kryszewska
HLT Editor
hania.kryszewska@pilgrims.co.uk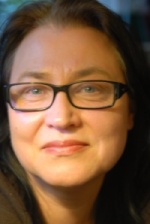 SAKARYA UNIVERSITY ORGANIZES ICQH 2013 CONFERENCE
INTERNATIONAL CONFERENCE ON QUALITY IN HIGHER EDUCATION
ICQH 2013
Sakarya/ TURKEY
12-14 December 2013
Call for papers
International Conference on Quality in Higher Education (ICQH) aims to provide a multinational platform where the latest trends in quality in higher education is presented and discussed in a friendly environment. Prospective presenters are encouraged to submit proposals for papers and posters/demonstrations that offer theoretical contributions of research results. Presentations should be in Turkish or in English and should address both theoretical issues and research findings.
Furthermore if the presenter is unable to attend the oral presentation, the virtual presentation or video presentation options are available. For further information on how to submit video/virtual presentation, please refer to the Paper Submission section on our website. For paper guidelines, please refer to the Paper Guidelines section.
ICQH 2013 conference is supported by Sakarya University and Governers State University and will take place on December 11-13, 2013 at Sakarya University, Sakarya, Turkey. All full paper presentations will be published in an online proceedings book of ICQH 2013.
We would like to invite you to share your experience and your papers with academicians, teachers and professionals.
Conference Language
The official languages of the conference are English and Turkish. Proposals can be sent and be presented in either language. But all submission proccess will be done in English. Please, submit your proposal according to the following presentation category descriptions in paper guidelines.
Deadlines
Abstract Deadline : December 01, 2013
Full Article Deadline : December 30, 2013
Registration Fee Deadline : December 05, 2013