Dear HLT Readers,
Welcome to the February issue of HLT. Thank you for your Christmas and Season's Greetings, as well as your reactions to the sad news that Bonnie Tsai has passed away (Letters). It so good to hear from you so please keep in touch letting us know about what is on your mind, professional developments, your and other people's publications, and any other news you would like to share with other members in the HLT community.
As for Pilgrims news we would like remind you of the deadline for applying for Erasmus+ grants (more in Pilgrims News). We hope to welcome you at the Hilltop in Canterbury this summer. Also you may want to combine a bit of holiday with a fantastic professional opportunity, and attend the Pilgrims Portonovo conference /see below/.
We are glad to announce the Pilgrims ELT Conference 2015@Portonovo, Ancona - Italy, a marvellous dream spot (www.hotelfortino.it) from August 26th – August 29th 2015
Humanistic Language Teaching Conference
Past, Present and Future
Participants will attend plenary sessions by keynote speakers and commit themselves to two 6-hour workshops over two days (Thursday and Friday). The aim of the conference is to continue spreading knowledge of humanistic thinking and its practical applications. The participants are usually teachers and trainers from primary, middle and secondary schools, teacher associations and universities.
Come and join the Conference for four unforgettable days in the superb setting of Portonovo where you can share ideas and get many more from amazing speakers who have been inspiring your teaching for years.
Why come to Pilgrims @Portonovo 2015? Because you, passionate teacher, deserve it!!!
For more information go to www.pilgrims.co.uk/page/?title=Conference+2015&pid=228
and book soon because places are filling quickly!!!
Best wishes and see you in August 2015
Jim Wright - Head of Pilgrims, e-mail: jim.wright@pilgrims.co.uk
Valeria Gallerani - Director of the Conference, e-mail; valegallerani@gmail.com
On the subject of conferences, Pilgrims trainers and staff will be attending, among others, the IATEFL Manchester Conference, the APPI Conference in Portugal, the IATEFL Slovenia Conference, and BETA IATEFL Bulgaria. Do not hesitate to look us up and chat to us about your ideas, courses you are interested in, workshops which we can run in your country or publishing in HLT.


If you are interested in the 29th APPI Conference 2015 watch the space below for further announcements

www.appi.pt/conferences/


The Bulgarian English Teachers' Association (BETA-IATEFL), the South-West University of Blagoevgrad, and the Regional Inspectorate of Education – Blagoevgrad are pleased to invite you to the 23rd BETA-IATEFL Annual International Conference, which will take place from 11th to 13th April on the campus of the South-West University in Blagoevgrad, Bulgaria.

www.beta-iatefl.org/annual-conference/conference-call/

The aim of the 23rd BETA-IATEFL conference is to provide a platform for a stimulating exchange of practical ideas and research findings on a broad range of topics. Traditionally they include, but are not limited to: Applied Linguistics; Blended Learning; Content and Language Integrated Learning; Global Issues; Literature, Media and Cultural Studies in ELT; Teacher Education and Development; Teaching English for Specific Purposes; Teaching Young Learners and Teenagers; Testing, Evaluation and Assessment.

Confirmed plenary and featured speakers are Terry Lamb (University of Sheffield, UK), Desmond Thomas (University of Essex, UK), Ellie Boyadzhieva and Gergana Apostolova (South-West University, Blagoevgrad, Bulgaria), Paul Davis (Pilgrims, UK)
Also if you have published in HLT or like an article we have published, please share it with you colleagues. Here are a few heart-warming examples:
http://blogs.ihes.com/tech-elt/?p=1061
https://tefltastic.wordpress.com/2014/08/06/yl-marking-scheme/
It is so nice to come across posts like this:
www.teachingenglish.org.uk/continuing-professional-development/stage-4
Talking of publishing in HLT, I would like to invite contributions to the Student Voices section, Lesson Outlines and Corpora Ideas. In Student Voices learners or pre-service teachers write about their learning experience; sometimes teachers who had a recent interesting, eye-opening learning experience outside ELT. In Lesson Outlines you can describe your own or adapted practical classroom activity or activities which worked, adding a bit of theory if you choose to include some. In Corpora Ideas you can write about the theory and practice, or both, of how to incorporate using the corpus into ELT classes. In this issue you can read about using n-grams. N-grams for Language Classes gives you some ideas how to use this on-line feature; few words, many images and even more food for thought, and scope for experimenting and researching n-grams in class.
As for other calls for papers read below.
Educational Journal of Living Theories

Special issue December 2015 Creative teaching, creative learning: what does it mean and why is it important? Edited by Jane Spiro Oxford Brookes University

A call for papers is opened to teachers/teacher educators in any sector who consider creative approaches to learning and teaching to be important. We are inviting you to share your responses to the questions: what does creativity mean to me? What do I do about it? Why is it important? Your paper might include teaching activities, planning principles and decisions, student work and feedback, lesson notes, critical incidents and turning points, readings and experiences that influenced you, visual and digital material; or any other ways of explaining your approach. The special issue hopes to draw together educators from any subject discipline who aim for creativity in their classrooms, and believe it to be important.

We welcome submissions from educational practitioners who are undertaking to understand and explain their educational influences in their own learning, the learning of others, and in their own contexts (Whitehead, 1989). We are dedicated to publishing accounts in which practitioners show how they are living their values in their working lives. Many practitioners may not before have been able to, or have wanted to, or have felt the relevance of writing and representing their significant ideas and extensive personal knowledge. Thus, one of the chief reasons for the existence of this e-journal is to give to such people the space, freedom and encouragement to speak. Although we prefer practitioners' accounts, we are open to different forms of expression from contributors who stand firmly in their lives for the life-affirming values that help others and make the world a better place for all peoples.

Papers can be any length up to 6000 words, and can include digital links as these will be published online. You will be part of an open and constructive peer review process. Deadline date for submission March 30th 2015

Submissions should be sent to the EJOLTS website at www.ejolts.net/submission clearly indicating Creativity Special Issue, and/or directly to the special issue editor Jane Spiro jspiro@brookes.ac.uk
As for the other articles in this issue, teachers of young learners will be interested in Using Traditional Board Games in EFL Classes to Focus on Pronunciation by Yolanda Joy Calvo Benzies; those who teach at secondary level will enjoy Connect Education, Connect the World by Susanna Licciardi, and Integrating Reflective Learning into TEFL at the Secondary Stage in KSA by Mohammad Ahmed Hussein El-Ghamry.
There are many practical ideas in: Playing with Collocation by Simon Mumford, Working With Dialogues – A Tourism Industry Job Fair by James Bury, and Using Narratives to Prepare an Integrated Skills Lesson in English Language Teaching, by Carol Griffiths and Jiydegul Alymidin Kyzy.
Readers interested in teacher training will enjoy: An Instructional Design Model for Intercultural Language Teaching: A Proposed Model by Thao Quoc Tran and Sirinthorn Seepho, Humanizing ELT Curriculum: Teachers' Attitudes about the Role of "Divergent" Topics in Developing Critical Students by Mansoor Fahim and Mohammad Amerian, What if the Teacher is not 'All There'? An Analysis of Disengagement on the Part of the Teachers by Feride Hekimgil, The Effects of Unseen Observation on Teachers' Behaviors Associated with Their Classroom Talk, by Saeed Ayiewbey and Ali Rayati Damavandi, and Constructing Teacher Identity: A Narrative Reflection by James W. Porcaro.
Would you like to be a part of a really special conference?

IATEFL Slovenia is inviting you to attend our conference, which is held in a spa and will include a plenary in the swimming pool

Key speakers will include:
Mojca Belak
Chaz Pugliese
Marjorie Rosenberg
and others to be confirmed

Join us for the cosiest conference in Central and Eastern Europe!

Speaker proposals accepted until 27th October 2014
Early bird registration until 15th January 2015

For updated information on the speakers, registration forms and speaker proposal forms please check our website at www.iatefl.si or FB event page.
If you are interested in new publications look up The Story Behind the Making of Our First Digital Storybook by Christina Martidou, Learning to Teach English (2nd edition) by Peter Watkins, Delta Publishing, 2014. Author review, by Peter Watkins, Heads Up 1 from DELTA, and Authentic Listening from DELTA.
Finally for your entertainment there are a lot of poems in Encyclopedia of Questions: Weeping in the Winds by George Patterson and Phoenix New Life Poetry Winter 2014, and some humour in Angel Jokes, and in the Letters section Testing Times by Geoff Trantner.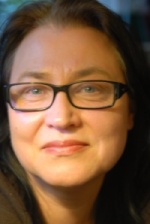 Enjoy the February 2015 issue of HLT
Hania Kryszewska
HLT editor
hania.kryszewska@pilgrims.co.uk


Zlinkuj logo do http://www.inno-conf.mgimo.ru/plenaries_eng.html We would like to invite you to the 2nd International conference "The Magic of Innovation: New Trends in Language Research and Teaching Foreign Languages" to be held on 24-25 April 2015 at MGIMO University (Moscow Institute of International Relations, http://english.mgimo.ru), which is a well-known university in Russia with a long-established tradition of teaching foreign languages.

The conference will cover a wide range of issues related to Linguistics, Methodology in Language Teaching, Language for Specific Purposes, Intercultural Communication and Translation. You can find more details in the attached file or on the website of the conference www.inno-conf.mgimo.ru/index_eng.html.

Information about the first Magic of Innovation is available in the Journal of the IATEFL ESP SIG (p.30 http://mgimo.ru/files2/y04_2014/250066/ESP-SIG-Journal-Issue-43_p30.pdf) or on the website of the conference (www.inno-conf.mgimo.ru/2013/index_e.html).

Please pass this information on to any of your colleagues who you think may be interested.

Kind regards,
Conference Team