Dear HLT Readers,
Welcome to the August issue of HLT. For Pilgrims trainers it is the busiest time at the Hilltop that is Pilgrims in Canterbury UK. We are happy so many teachers have come to Canterbury to attend our courses. We are all having a great time both in the core courses and in the optional afternoon and evening programme. If you want to find out what these sessions involve read the Course Outline section: The Optional Afternoon and Evening Programme: Pilgrims Summer TT Courses by Mario Rinvolucri. But life in not only skittles and beer… There is some serious ELT-ing going on at the Hilltop as well.
In this issue of HLT we look at the influence of theory on classroom practice. The first influence is the Silent Way. In major article 1. Working with a Modified Sound/ Color Chart, Donald E. Cherry looks at simplified ways of using the Fidel charts in class. In English PhiloLego or The Silent Way Revisited, Anna Turula uses lego blocks instead of rods, and together with her students explores different ways of using Lego building blocks in a language class. In major article 5: Art and Artistry in ELT, Alan Maley looks at how the skills of a professional clown and a drama expert can foster teacher development. You will find more on the subject of drama in The Roots of Improvisation by Ken Wilson, who inspired by the Comedy Store Players, looks at the role of improvisation and how we can use it in the language classroom. In his article Notes to the Theme of "Building a Community of Learners", Robert McNeer looks at the classroom as a place where a ritual takes place, in the way as the theatre offers a stage for a ritual.
Psychologists have for a long time recognised the importance of humour for human beings and their mental health. In this issue of HLT you can read about the relationship between yoga and humour in major article 2: Laughter Yoga in English Language Teaching by Danny Singh and about situational humour in the Jokes section: Clever humour – a Myth-demeanour?, by Roddy Kay. Monica Hoogstad, a regular contributor, shares some more of her great ideas on teaching vocabulary in Sticky Wordplay: Puns and Metaphors; this time vocabulary teaching through humour, having a laugh and being a bit silly playing with langage.
You will find more on teaching techniques in major article 4: Extensive Reading Programme in Japan: 'Just studying English is boring... but reading is nice' by Ian M. Robinson who dispels the myth that our learners do not like to read. In his article Off the Beaten Path: Memory Techniques, Hall Houston looks at the importance of mnemonic techniques and gives some practical examples how they can be used in language teaching while in the Old Exercise section Alan Maley revisits the use of rota learning and memorising (Learning by Heart). Mnemonic techniques are also part of learner training. More on this subject in Developing Language Learning Strategies by Carmen Gloria Garrido Barra.
There are, as usual, many practical ideas and lesson outlines. For teachers of young learners there is something on testing ( A New Type of a Vocabulary Test for Early Language Learning, a Test with a Child and Teacher Friendly Design by Peter Edelenbos and Angelika Kubanek), and for those interested in using the language corpus in class there is an article by Lilian Wagih Farag Allah: Corpus-based Activities for Logical Connectors. Music lovers will certainly enjoy Listening Comprehension Activities with Benjamin Britten's The Young Person's Guide to the Orchestra by Alenka Blake and those interested in pronunciation will certainly enjoy Literature on Language 3: Pronunciation by Jonathan Marks.
Practical classroom ideas which involve technology are the next topic area in this issue of HLT. In major article 3: Exploiting DVDs' Extra Features: an Added Bonus in the EFL Class, María Palmira Massi and Bettiana Andrea Blázquez share with us their ideas on making the most of the material we get when we buy a film on DVD. In The Electronic White Board, Henk van Oort shares with us his experiences with using the electronic whiteboard with young learners, while in Taking the (You)Tube, Annette Margolis gives some tips on how to use the YouTube available on the Internet.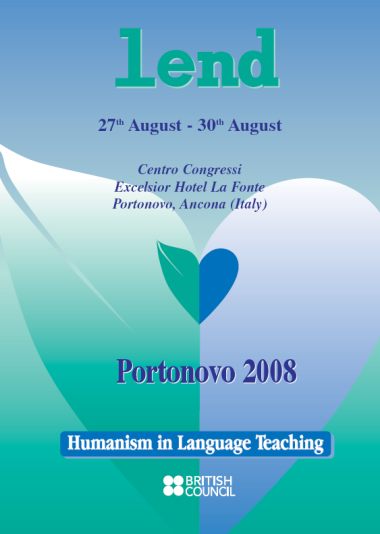 The next subject area in this issue regards the teaching and learning environment. In Humanising Your Staff Room, Lindsay Clandfield and Duncan Foord make us take a look at the place we know so well, i.e. the classroom and how we can make it more teacher friendly. In Teacher-training in the Dark: Ignorant Westerner Works with Top Quality EFL Teachers from China, Mario Rinvolucri and Simon Greenall look at cultural differences and different perceptions of the role of teachers on different continents and in different cultures. The bottom line is which methods, ideas and approaches travel well and which do not. In The Heart of the Matter: Native Speaker Teachers of English and Non-Native Speaker Teachers of English, Lou Spaventa looks at the difference between being native vs. being non-native in ELT. As a non-native teacher and trainer myself, I have experienced and observed every so often the differences between the learners' and teachers' attitudes towards non native teachers and trainers, with the students much more appreciative of the non-native teacher, than teachers working with the non-native trainer. There are more students' opinions in the Student Voices section: Changing Perspectives, submitted by Carol Griffiths.
As for publications, there are reviews of The Shamanic Themes in Georgian Folktales, by Michael Berman and Teaching is Life is a Game by Visnja Anic, reviewed by Mario Rinvolucri. Reviews of five more books are to be found in the new feature of HLT called Short Book Reviews by Hanna Kryszewska. Last not least there is a book preview of: Enfoque ecléctico y pautas del diseño curricular para la enseñanza del idioma oral: Me first by Gabriel Tejada Molina, a book revisiting and questioning some of our methodologies.
In the Poems section there are two contributions: On Being Socially Responsible TESOLers: a poem-plea by Francisco Gomes de Matos and EFL Wife by Sophie Rinvolucri, UK
Last not least in the Readers Letters section you will find some reactions to the previous issue/s of HLT and some minor problems I have had to deal with regarding the smooth running of HLT. If you have any suggestions, ideas or you encounter some problems do not hesitate to contact me.
I hope you will enjoy the issue
Hania Kryszewska
HLT Editor
hania.kryszewska@pilgrims.co.uk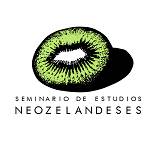 Sounds of New Zealand is a referred journal published each two years by the Seminario de Estudios Neozelandeses at the Instituto Teológico Compostelano. We are now seeking for this second issue (October 2009) essays on literature, history and culture of New Zealand with a special emphasis on intertextuality; multilinguism; postcolonialism and translation of Maori literary works. We are also keen to consider reviews on recently published books on the above mentioned topics. Inquiries and completed essays either in English or Spanish should be submitted to Juan Varela Tembra (tembrajuan@hotmail.com) or to Merchy Santiso Pérez (mmerchi@hotmail.com).You can e-mail your proposal or send them to the address below by the 30th of March 2009.
Prof. Juan Varela Tembra
Instituto Teológico Compostelano
Universidad Pontificia de Salamanca
Plaza de la Inmaculada, 5
Apartado de Correos 576
15706 Santiago de Compostela, Spain