Dear HLT Readers,
Welcome to the October issue of HLT. This issue is hosted by teachers from Izmir Gediz University English Preparatory School in Turkey. Before I hand over to the host editor Seyit Omer Gok to introduce the issue, I would like to highlight a couple of things. In this issue there is a tribute to Robert O'Neill (Remembering Robert O'Neill) who sadly passed away and who will be greatly missed.
As for Pilgrims news, soon we will be announcing our new courses for 2015. In the meantime you can start planning your application for Erasmus+ grants. I am sure the article Pilgrims News: Future of Teacher Training in Erasmus+ by Éva Pató Csabáné Szebényi will be of great interest and help to you. More information is available on the Pilgrims website EU Funding - Latest News. In the Course Outline section you will find some impressions of Turkish teachers on the Pilgrims experience.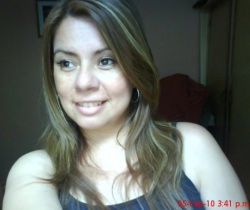 We are happy to announce that Patricia Salguero Espino from Universidad del Pacifico Lima, Peru, is the winner of the Pilgrims scholarship which will enable her to attend the IATEFL Conference in Manchester, UK, in 2015. The title of her presenetation is "When Project Based Learning meets The Humanistic Approach". Our congratulations and who knows you may be the winner next year. Keep checking the scholarship section on the IATEFL website to see what scholarships will be available for 2016.
Finally, the April issue of HLT will be devoted to a new initiative - the Creativity Group. Read the call for papers below and perhaps you will decide to join the group and to contribute.
Special Issue of HLTmagazine in April 2015

CALL FOR PAPERS

HLTmag has always promoted creative ideas as part of its mission. We are therefore very happy to announce that the April 2015 HLT issue of the magazine will be entirely devoted to Creativity. HLTmag is working closely with the newly established the Creativity Group to find contributors for this issue. We hope that many people will wish to join the group and to contribute an article.

We are looking for:

Major articles (3-5000 words long), on a major issue.
Short articles (600-1500 words long), on an important issue for you.
Corpora ideas (anything related to the creative use of corpora in ELT)
Lesson outlines (these are lessons that have worked for you and that you wish to share)
Jokes (or brief anecdotes, wisdom stories, Urban Myths, etc. related to the theme of creativity)
Student Voices (here you can ask a student to tell their personal story about how they relate to English and to creativity.)
An old exercise (something we know about but given a new, creative twist)
Publications (usually these would be reviews or information about publications related to creativity)
Poems (these may be other writers' poems you particularly like, or poems you have written, or poems your students have written)
How to contribute:

Join the C Group at: http://thecreativitygroup.weebly.com
Submit your text to Hania Kryszewska at hania.kryszewska@pilgrims.co.uk
Please follow the contributor's guidelines at old.hltmag.co.uk/aug14/guidelines.htm

IMPORTANT DEADLINE: 15th January 2015.
IMPORTANT INFORMATION: Try to send in your article or articles before the deadline. The texts will be slotted in as they arrive. If there is an overspill, we will publish the outstanding contributions in the following issues of HLT, in a new section to be launched in the April 2015 issue of HLT – the C for Creativity section.
Now over to Seyit, working with whom on this issue of HLT has been a great pleasure.
Enjoy the October issue of HLT!
Hania Kryszewska
HLT Editor
hania.kryszewska@pilgrims.co.uk

Minsk State Linguistics University and The Belarusian Association of Teachers of English announce

11th International BelNATE-IATEFL conference "« English Language Teaching and Literature: Problems of Text and Context»", which will take place at MSLU on November 13-15, 2014.

The Conference participants will discuss:


the teaching of English in the modern world,
the role of information technologies in developing new approaches to ELT and related disciplines transformations in school and university curricula
literature and language
language, film and literature: "Rethinking classical literature"
the teaching of culture, history and area studies at school and university
round table discussion on "Innovative technologies in ELT"
Contact information: Dr. Yuri Stulov, e-mail: worldlit1@mail.ru, Tel.: +375-17-2882563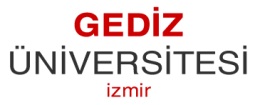 Dear Reader,
Welcome to the October issue of HLT hosted by Izmir Gediz University English Preparatory School, Turkey. Almost all of the contributions have been made by the instructors working at this institution. However, there are a few outside contributions which supplemented this issue. I would like to express my deepest gratitude to all of the contributors for their hard work and commitment to this process. I would also like to thank Hania Kryszewska, who encouraged us to host this issue and gave her best support throughout the whole process.
We, as Izmir Gediz University Preparatory School, are also grateful to Jim Wright for agreeing to organise Pilgrims Teacher Training Courses in Izmir-Turkey between 19 and 30 August 2013. It was a great honour for us to host this event. There was great interest shown to each course from all around Turkey, so they were all very well-attended. Furthermore, all the trainees had great energy and enthusiasm throughout this course period. In this issue, you will also have the opportunity to read about some of our instructors' experiences with these courses.
Dear All

If you happen to be in the UK at the end of October, please do consider joining us for the event that C Group is organizing jointly with the IATEFL Literature, Media and Cultural Studies and the support of Oxford Brookes University. Please see the information below and do not hesitate to contact IATEFL if you need more details about it.

24-25 October 2014: Joint event LMCS & the Creativity Group (C Group)

'Teachers Create Learners Create' is the title of the joint event which is being organized by LMCS and the C Group at Oxford Brookes University in Oxford, UK. The event will involve an inspiring group of contributors, including education specialists, poets, as well as EFL trainers and teachers. Confirmed speakers are: Alan Maley, Amos Paran, Chris Lima, Charlie Hadfield, Dianne Regisford-Gueye, John Daniel, Nick Swarbrick and Jane Spiro.

To register for the event, please click here http://secure.iatefl.org/events/event.php?id=82

We hope to see you in Oxford.
Kind regards
Chris Lima, LMCS SIG Coordinator
In this issue, you will find a number of major articles on a range of appealing areas. In her article titled Action Research in English Language Teacher Education in a University in Turkey Tugba Gok reports on the findings of a study investigating the contribution of Action Research to instructors' professional development at Izmir Gediz University English Preparatory School. His article discusses the rationale behind this collaboration and offers some school activities to be employed in language schools. In his article The Impact of Motivation to Read and Syntactic Knowledge on Reading Comprehension in an EFL setting, Jerome C. Bush looks at syntactic knowledge and motivation as factors in reading comprehension. In his article Inside Their Minds: Novice Teacher Beliefs and Illustrative Outcomes, Dr Wayne Trotman outlines research into the beliefs of five novice teachers working in a higher education context in Turkey. Finally, in her article How Can Novice Teachers Be Supported in the Early Stages of Their Careers in Turkish state universities?, Esin Yuksel evaluates mentoring as a support tool for novice teachers in detail.
In the Short Articles category, you will find four contributions, all of which focus on very interesting aspects of language teaching and learning. In Collaboration of Formal and Informal Language Learning Dr Saffet Sayin claims that a collaboration of formal and informal learning environments needs to be linked to enhance language learning. In her article The Use of Drama in Teaching English, Elif Genc discusses the ways of using drama in teaching English, while Belgin Sakiroglu looks at the role of Using Poetry in the ELT Classroom. In her article A Brief Analysis on Effects of Anxiety on Student Approach to L2 Writing Tests, Gamze Hadiye Turkmen seeks to find a starting point to reduce the anxiety related to L2 writing tests and while analysing the course based reasons that produce or strengthen anxiety, reach a point of understanding why students experience this type of difficulty. Finally, in her article How to Foster Speaking Skills, Dr Nafiye Cigdem Aktekin discusses some points that the teachers should consider in order to foster their students' speaking skills.
Dear Colleagues

The IATEFL TEA SIG-Centro de Lenguas Modernas, Granada University conference "Language testing: Current trends and future needs" will take place in Granada, on October 24 and 25, 2014.

Our plenary speakers will be:

Dr Neus Figueras, Spanish Ministry of Education / EALTA
Dr Luke Harding, Lancaster University, UK
Dr Tony Green, University of Bedfordshire, UK
Dr Hanan Khalifa, Cambridge English Language Assessments, UK

Online booking: https://secure.iatefl.org/events/step1.php?event_id=79
Conference website: www.clm-granada.com/html/iatefl_conference/index.htm
Looking forward to seeing you in beautiful Granada.
Zeynep Urkun, IATEFL TEA SIG Events Coordinator, On behalf of the IATEFL TEA SIG and Centro de Lenguas Modernas, Granada University
Those who are looking for practical ideas can find them in the lesson outlines. Sedef Fenik provides hands on ideas on how to keep a conversation going through hedge terms. Elif Basak Gunbay outlines a lesson about teaching passive voice to young adults. Koray Akyazi shows a way of practising all four skills within the context of talking about personal problems and giving advice. Finally, Koray Akyazi and Sedef Fenik show how an old exercise can be adapted to good effect for today's language learners with a little tweak.
You will find two extremely interesting articles in the corpora ideas section. Merve Guzel discusses the effect of data driven learning (DDL) on students' learning outcomes. She asserts that DDL is a promising learner-centred approach which might be utilized to teach vocabulary and grammar in EFL classes (The Effect of Data Driven Learning on Students' Learning Outcomes). While in their article titled Integrating Corpora into Collocation-based Vocabulary Learning Sedef Fenik and Dr Kenan Dikilitas examine the effectiveness of the integration of corpus-based activities into collocation learning and to demonstrate this method through contextual action research.
Finally, in the student voices you will read about the interesting language learning journey of Aslihan Bagci, a student currently studying English Language Teaching in her final year at one of the leading universities in Turkey (My Adventure - Learning English).
I hope you will find this special issue inspiring and interesting.
Seyit Omer Gok
Assistant Director
English Preparatory School
Izmir Gediz University, Turkey
e-mail: seyit.gok@gediz.edu.tr
www.seyitomergok.com