Dear HLT Readers,
Welcome to the August issue of HLT. As I am writing this editorial our summer courses at Pilgrims are in full swing. If you want to see what you are missing and to get a taste of Pilgrims read Talking Through Pictures: A Pilgrims Training Session by Marian Zamorski written up by Peter Clements.
In Pilgrims News you can read about our new courses, which are intended for teachers from the region (Pilgrims in Turkey) and Easter courses for which you can apply using your EU grants. The deadline for applying is early September. Last not least we are happy to announce that although the HLT Magazine Scholarship is not offered any more, it has been replaced by Pilgrims Scholarship.. Please note the deadline is 22nd August. Good luck and we hope to meet the winner at the IATEFL Conference in Harrogate 2014.
In this issue we are saying goodbye to Michael Berman who passed away early June. In Michael Berman (1951 – 2013) Mojca Belak remembers a dear friend and a great and generous person. Michael wrote a lot of articles for HLT, and there were many more waiting to be published. Now they have all been put together and you can read them in Last Contributions – Part 1 and Last Contributions – Part 2, which will appear in the October issue of HLT.
The 6th International Language Conference on
The Importance of Learning Professional Foreign Languages for Communication between Cultures
Conference Announcement and Call for Abstracts
19 – 20 September 2013
The Faculty of Logistics, University of Maribor, Celje, Slovenia
Globalisation and intercultural communication are the two important phenomena that characterize contemporary society and labour market. Consequently, good command of foreign languages has become an essential competence of professionals from all walks of life. In response to the ever increasing need for good foreign language skills, researchers and practitioners constantly strive to enhance the teaching and learning process as well as adapt it to the current needs and trends.
Logistics being intrinsically global in its nature, The Faculty of Logistics at the University of Maribor with the support of domestic and foreign researchers and practitioners strives to foster the exchange and dissemination of expertise and good practice in foreign language teaching and learning. To this end we are organising the 6th International Language Conference on the Importance of Learning Professional Foreign Languages for Communication between Cultures, which will take place at the Faculty of Logistics in Celje from 19 to 20 September 2013.
Practitioners, researchers and postgraduate students interested in joining the discussion on current and emerging trends in foreign language teaching and learning are welcome to submit proposals for papers or workshops or join the conference as a listener.
Details on the conference will be published on our website http://fl.uni-mb.si/.
For more information, please contact:
Polona Vičič
Faculty of Logistics, University of Maribor
Mariborska cesta 7, Si-3000 Celje, Slovenia
Tel.: +386 3 428 53 12
Fax: +386 3 428 53 38
E-mail address: int.conference@fl.uni-mb.si
In this issue two articles are devoted to communication and speaking: Making EFL Conversation Count: A Practical Discussion by Hsiang-Ni Lee, and On Communication by Danny Singh.
There are two articles that go together: Feedback at the Core of a Language Class: When It Works Best by Reza Norouzian and Can MI Theory Support Instruction and Assessment in the ESOL Classroom? by Paula Giuliani. If you read one of them, you may be interested in reading the other.
Three articles are devoted to teaching language skills: Integrated Skills - Reading and Writing, a Humanistic Perspective and Not Only by Consuela Popa, Learning by Writing by Nasy Inthisone Pfanner, and The Influences of Recreational Reading in a Native Language on Foreign Language Learning by Selami Aydin.
If you are interested in syllabus design, syllabus implementation and syllabus in coursebooks don't miss: The Role of Culture in EFL Curriculum Design by Renaud J. Davies, How to Wreck a Syllabus in Three Easy Steps. by Feride Hekimgil, and A New Model for General English Textbooks' Design: Inviting Philosophy to the Scene by Mohammad Amerian.
The 26th IATEFL BESIG Annual Conference
8 – 10 November 2013
Prague Congress Centre, Czech Republic
IATEFL BESIG are pleased to announce that the 2013 Annual Conference will be held in Prague, the capital of the Czech Republic.
www.besig.org/events/conferences/annual/Prague_2013.aspx
Those interested in teacher's needs and teacher's identity will certainly enjoy two major articles: What Teachers Want by Zainab Al Balushy, and Teacher Identity: Putting the Human Centre Stage by Mark Almond.
You will find many practical ideas and classroom activities in the following articles: Teaching Collocations through Comics: An Exploratory Study by M.Vijaya Lakshmi, Imagine: Task-Based Affective Learning for the English Language Classroom by Dwayne Engh, Using Creativity to Practice Articles with Geographical Names by Natia Katamadze, www.CLIL-projects.eu : a Website for CLIL teachers by Maria Antonietta Sessa, and Evaluation Dictation by Peter Clements.
There is a lot of news from the publishing world in: Short Book Reviews by Hanna Kryszewska, English here. English there, English everywhere - 1QQ1 quiz questions by Dragana Grozdanić, reviewed by the author, Meet Itty and Britty – Introducing the FunSongs Show by Charles Goodger, I CAN Because It's my Life by Jana Chynoradska, and Macmillan in China.
For your entertainment there is How Does it Sound to You?, found on the web by Aleksandra Arceusz. Don't miss it.
Enjoy the issue
Hania Kryszewska
HLT editor
hania.kryszewska@pilgrims.co.uk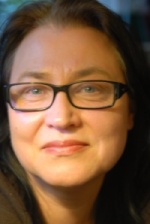 SAKARYA UNIVERSITY ORGANIZES ICQH 2013 CONFERENCE
INTERNATIONAL CONFERENCE ON QUALITY IN HIGHER EDUCATION
ICQH 2013
Sakarya/ TURKEY
12-14 December 2013
Call for papers
International Conference on Quality in Higher Education (ICQH) aims to provide a multinational platform where the latest trends in quality in higher education is presented and discussed in a friendly environment. Prospective presenters are encouraged to submit proposals for papers and posters/demonstrations that offer theoretical contributions of research results. Presentations should be in Turkish or in English and should address both theoretical issues and research findings.
Furthermore if the presenter is unable to attend the oral presentation, the virtual presentation or video presentation options are available. For further information on how to submit video/virtual presentation, please refer to the Paper Submission section on our website. For paper guidelines, please refer to the Paper Guidelines section.
ICQH 2013 conference is supported by Sakarya University and Governers State University and will take place on December 11-13, 2013 at Sakarya University, Sakarya, Turkey. All full paper presentations will be published in an online proceedings book of ICQH 2013.
We would like to invite you to share your experience and your papers with academicians, teachers and professionals.
Conference Language
The official languages of the conference are English and Turkish. Proposals can be sent and be presented in either language. But all submission proccess will be done in English. Please, submit your proposal according to the following presentation category descriptions in paper guidelines.
Deadlines
Abstract Deadline : December 01, 2013
Full Article Deadline : December 30, 2013
Registration Fee Deadline : December 05, 2013